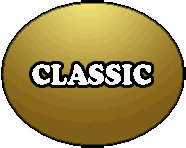 Classic Mode is a game mode in which the player chooses their character and then goes through 10 rounds of fights and minigames. You fight 7 characters that are always a CPU (computer player, hard computer player in hard difficulty) and 2 rounds of Target Smash (Stage 4 and 8). All of your opponents have 100 health, unless playing on Hard Difficulty, where they have 200 health. After you beat all 9 rounds, you get to the final boss, Giga Bowser. After defeating the final boss, the screen fades to white, and the credits start.
Character Order
Edit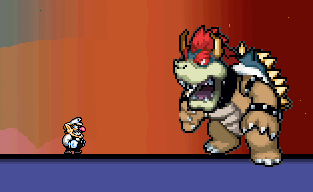 Classic Mode - Mario Gameplay
Classic Mode - Luigi Gameplay
Classic Mode - Wario Gameplay
Classic Mode -
Waluigi Gameplay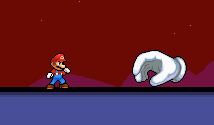 In v0.4, Classic Mode had a different final boss - Master Hand.
In v0.5, there was a glitch, on the character select for Classic Mode. If you pressed the back button, it would take you to the stage select screen. If you select a stage, you will be sent the stage, with the last characters you played in Showdown mode. This glitch was fixed in v0.6.
In v0.4 and v0.5, the characters you fought were random, as well as the two Target Smash Stages not being present, as Target Smash didn't exist then.
This game mode is inspired by a mode of the same name from the Super Smash Bros. series.