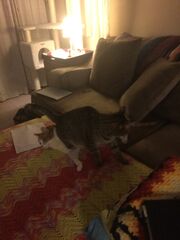 OMG WWWWEERIO WY U TROL US RIKE DAT? MEH HART WUZ CRUSHD WEN U SAY DAT SAKURYE KNOT IN MUSRHOOM KINGDOOM SHOWDWN!! ME GIT COPY OFF GAM AN ME PLY IT! SAKURYE IZ IN!!! :D
updat 2: OMG WWWWEERIO MES UP AGEEN! ME MAEK LAME MENYOU FOR MUSHROOOM KINGDUMB SHOWDWN, SO I GO TO HEES HOUS AND CHANG IT!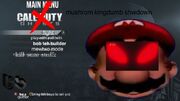 updat 3: OMG OMG OMG!
DA151874
iz inn mah gaem! (KNOT WWWWEERIOS GAEM!!! HE WOOD MES IT UPP AGAEN!)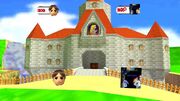 finaal updat: Meh laste updat, Dere ar events matces liek nab Nabbit ande nab Nabbit too! Nabit iz playabale! Rosalima two! Stag builder! WWWweerio iz cut! (4 no sakuree! >:( ). smg4 in gaem! char maeker! sao mach! updat releese on Dec 74983748, 2015. Dat iz all 4 now! BAE-BAE!
announcmnt!: AEM SO MADD WWWWERIO CANGED AL MAH AWAESOME EDITS BAK TOO NORMEL AGAIN!!!! NO SAKUREE OR DA 151847 IN GAEM! ;-;

IAEM STILE CYING A REEVER! :,( -_-_-_-_-_-_-_
ARGH SUM BUTTFACE ROINED MAAH PEAG FUUUU-